Awards
Lamont's outstanding scientists garnered several awards in 2020. Important honors went to a mix of Lamont senior and early career researchers. Notably, longtime Lamont geoscientist—our friend and colleague—the late Taro Takahashi, received the Oceanography Society's inaugural Wallace S. Broecker Medal, named for another Lamont scientific pioneer.
We are proud to share a selected list of Lamont awardees.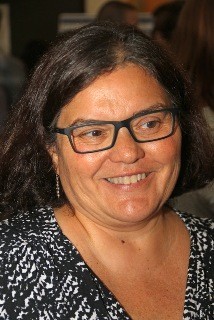 Suzana Camargo
At the Annual Meeting of the American Meteorological Society, Suzana Camargo was named the inaugural recipient of the Distinguished Scientific Technological Accomplishment Award from the American Meteorological Society's Scientific and Technological Activities Commission, Committee on Climate Variability and Change. Suzana was honored "in recognition of her profound and extensive contributions to problems in tropical climate variability and climate change."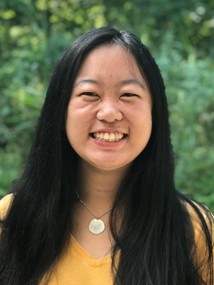 Clara Chang
Graduate student Clara Chang is among the inaugural cohort to receive the Margaret A. Davidson Research Fellowship from the National Oceanic and Atmospheric Administration's Office for Coastal Management. The two-year fellowship was awarded in response to Clara's proposal, for work to be conducted under the supervision of Dorothy Peteet, entitled "Developing Novel Methods to Measure Historic Wetland Accretion."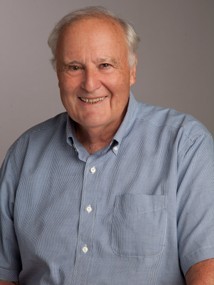 Arnold Gordon
Arnold Gordon, Professor of Earth and Environmental Sciences, was honored with the Harald Sverdrup Lecture by the American Geophysical Union section in Ocean Sciences (AGU). Lectures are offered by AGU sections to recognize distinguished scientists with proven leadership in their fields of science.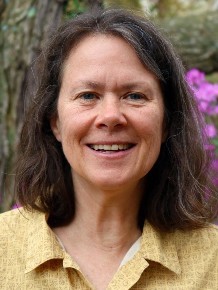 Sidney Hemming
Sidney Hemming was elected a Fellow of the Geochemical Society and the European Association of Geochemistry. Fellowships are "to be bestowed upon outstanding scientists who have, over some years, made a major contribution to the field of geochemistry."
Caroline Juang
Caroline Juang received a NASA FINESST (Future Investigators in NASA Earth and Space Science and Technology) award in Earth Science for her project "Building resilience to wildfires in the western United States: Predictive modeling in a coupled climate and human system," to be completed under the supervision of Park Williams.
Yuija You
Yujia You's received a NASA FINESST award in Earth Science for her project "Process-based understanding of extreme Asian monsoon rainfall response to anthropogenic forcings" under the supervision of Mingfang Ting.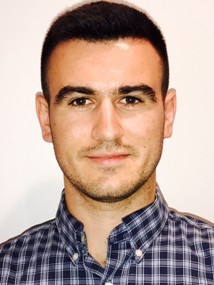 Ivan Mitevski
Ivan Mitevski's received a NASA FINESST award in Earth Science for her project "Understanding past, recent, and future changes in lower stratospheric ozone and impacts on northern hemisphere surface climate," to be completed in the Department of Applied Physics and Applied Mathematics under the supervision of Lorenzo Polvani.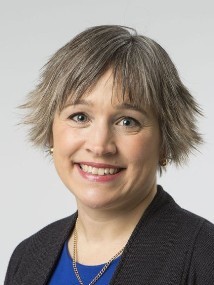 Galen McKinley
Professor Galen McKinley was the recipient of the American Geophysical Union's Ocean Sciences Voyager Award. The biannual award "recognizes a mid-career scientist's significant contributions to, and expanding leadership in, the ocean sciences. Notable contributions can include the awardee's research impact, innovative interdisciplinary work, educational accomplishments and mentoring, societal impact, or other relevant contributions. This award also acknowledges the awardee's exceptional promise for continued leadership in the ocean sciences."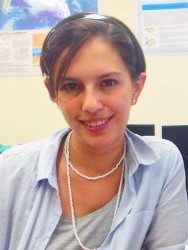 Theresa Sawi
Graduate student Theresa Sawi was awarded a 2020 Graduate Research Fellowship by the National Science Foundation. The program "recognizes and supports outstanding graduate students who are pursuing full-time research-based master's and doctoral degrees in science, technology, engineering, and mathematics (STEM) or in STEM education." Roger Cameron Creel received an Honorable Mention.
Taro Takahashi
The Oceanography Society announced that the late Taro Takahashi was the first recipient of their newly established Wallace S. Broecker Medal. The award committee stated, "Dr. Takahashi's six-decade research career cemented the understanding of global ocean uptake of anthropogenic carbon dioxide emissions and the biogeochemistry that drives it. He is remembered as an excellent mentor to his colleagues and junior scientists, as well as for his strong conviction that community service is an important part of being a researcher."